Pole Lathe Hook Tool-Small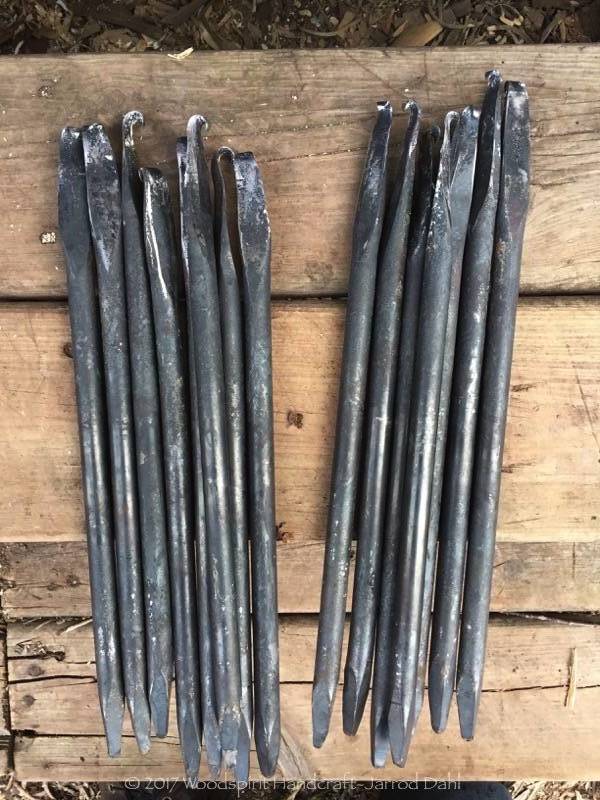 Pole Lathe Hook Tool-Small
Small hooks are great for finish cuts and cutting on the core.
This is a made to order item, shipped within 2 weeks.
PLEASE NOTE: Jarrod has been forging and using hooks on a pole lathe as a professional pole lathe turner for 10 yrs. These designs have been developed out of his experience.
The hooks are forged from O1 tool steel. Because hooks have a tendency to break in misuse, Jarrod does not harden them. O1 has a tendency to "air harden" so the hooks do have edge holding qualities, yet are not overly brittle. We will not replace broken hooks. HOOK SALES ARE FINAL.